Medical Malpractice Lawyers
Medical negligence describes a factual situation where a patient is injured as a result of a health care provider's failure to follow the accepted standard of care. This negligence can occur in any stage of medical treatment and can involve an individual medical provider or even the hospitals themselves. A medical malpractice lawyer has the experience to know if you have a winnable case or not. More often than not it is very difficult to prove a medical malpractice case. When our lawyers treat a medical malpractice case usually it is for the following reasons.
surgical errors
the failure to diagnose
medication errors
the failure to obtain informed consent
hospital errors
anesthesia injuries
misdiagnosis
failure to remove foreign objects
dental malpractice
failure to protect against foreseeable harm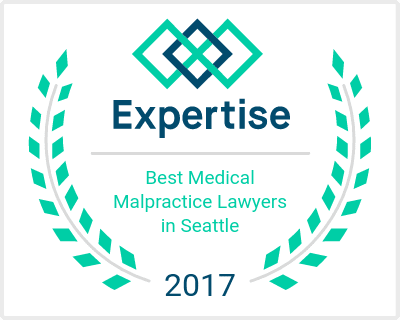 The patient can be suffering pain and debilitating physical and emotional injuries, escalating medical bills and lost wages. If you or someone you care about has suffered injuries as the result of medical negligence, you know that the impact can be devastating and the effects enormous.
Why you should contact a medical malpractice attorney
Call a medical malpractice lawyer at Park Chenaur now at (253) 839-9440 (Federal Way) or (425) 405-7275 (Bellevue)  or fill out the form to the right to see if your medical negligence case has merit. A medical negligence attorney can quickly determine if your case is worth pursuing further. You should be prepared to give an accurate account of your injuries prior to seeing the medical professional, your medical history, and the injuries that were caused by the medical negligence. You should pick up all your pertinent medical records. This would include the records from the doctor who was negligent as well as hospital and doctor records immediately before the alleged negligence and the corrective procedures or diagnosis afterwards.
Based on the information you provide to the attorney, the attorney needs to weigh the costs of litigating the case versus the potential of winning the case, including the amount of potential recoverable damages. If recoverable damages is low, then typically, even if you have a good case, an attorney may not want to take the case on a contingency fee basis simply because the time required to bring the claim forward may exceed the amount of recoverable attorney fees. If the potential for recoverable damages is high, however, the attorney may be willing to risk the firms time and money, even if the chances of winning is not 100%. Attorneys can make this analysis fairly quickly over the phone or through the contact form to your right.
Once we have made the determination to go forward, we may request an appointment to review your medical records and discuss your case in more detail.
The next step is to get a medical expert to review your case. Expert reviews can range from $250.00 to as much as $2,000.00. If the expert believes there is merit to the case, then additional costs to write a report are approximately $500.00 per hour. The initial expert review is just the start of the costs of bringing a medical negligence claim. Costs can be upward of $100,000.00 to litigate a medical malpractice claim. This is why attorneys are reluctant to take medical negligent cases when liability is not clear, or when recoverable damages is low.
RCW 7.70.040 sets forth the necessary elements of proof that injury resulted from the failure of the health care provider to follow the accepted standard of care:
(1) The health care provider failed to exercise that degree of care, skill, and learning expected of a reasonably prudent health care provider at that time in the profession or class to which he belongs, in the state of Washington, acting in the same or similar circumstances;
(2) Such failure was a proximate cause of the injury complained of.
Medical negligence is hard to prove
Medical negligence cases are difficult to prove and always vigorously contested. It is important to discuss your case with a medical malpractice attorney as soon as possible while your memory is fresh and critical evidence is not lost. The medical malpractice attorneys at Park Chenaur can gather and sort through the evidence of your potential claim. Medical negligence cases are complex and can necessitate expert medical testimony, wage loss specialists, life/damage impact analysts. We have the experience and resources necessary to prove your negligence claim and take the first step in getting your life back.
Our medical malpractice attorneys will begin by discussing your facts in a free consultation. There are no attorney fees until we obtain compensation for you.
About Park Chenaur & Associates
Park Chenaur & Associates is a Western Washington personal injury law firm headquartered with offices in Federal Way and Bellevue. We serve clients throughout Western Washington who have been injured through car accidents, medical malpractice, dog bites, among other areas.
Contact Info
Park Chenaur & Associates Inc., P.S.
Attorneys at Law Experienced in car accident, personal injury and medical malpractice cases
Federal Way Office
Phone: (253) 839-9440
2505 S. 320th St. Ste. 100
Federal Way, WA, 98003
Bellevue Office
Phone: (425) 405-7275
Madrona Building
1300 114th Ave. SE, Ste 106
Bellevue, WA 98004